On December 29th, SKG held A Year End Party in a fun and warm atmosphere. This activity is a big day for the SKG family, creating an opportunity for all members to gather together, and a great time to summarize, thank and honor employees with excellent achievements in 2022.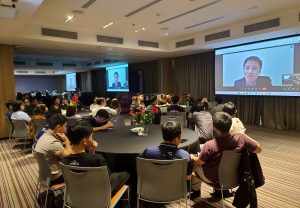 At the party, Mr. Nguyen Thanh Son – Representative of the Board of Directors presented the summary of 2022 and the plan for 2023. The year 2022 was such a challenging one due to the deep decline in Yen exchange rates. However, thanks to the determination and unanimity of the members as well as the wisdom and bravery of the leaders, we have overcome a year full of ups and downs. This is also the driving force for SKG to constantly develop in the coming 2023.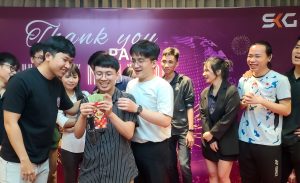 This event is an important occasion to honor those who have great contribution to company last year. Mr Hoang Duc Huy with the energy and determination was awarded The Most Preferred PM, Mrs Nguyen Thi Kim Xoang – The Most Excellent Staff Reward, Mrs Nguyen Quoc Nguyen Thong – The Most Excellent Freshman Reward and UniXx team – The Best Project Reward. One more time, congratulations on being awarded in 2022. Hope you all will keep your level, determination and energy for 2023.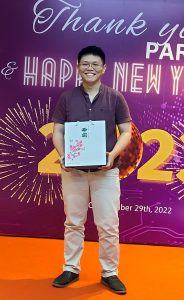 The year of 2023 is coming, SKG would like to send all of you the warm and beautiful words. Wishing you all the best of luck, happiness and prosperity.