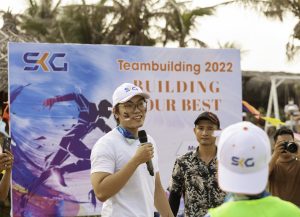 From April 15 to 17, 2022, SKG JSC has organized an exciting teambuilding tour in Phan Thiet city. This event aims to create an environment for relaxing and bonding, build the trust and the morale within members. The interesting activities and games made all members so excited and burned out their heart. With the extremely attentive preparation in all aspects from the Organizing Committee, as well as the large participation from the teams that are not afraid of difficulties, the team building event has successfully taken place beyond expectations.
Besides sightseeing the scenic spots and enjoying the local cuisine, the extremely important activity of the trip is Team Building – Gala Dinner which was also organized very elaborately and brought joy to everyone.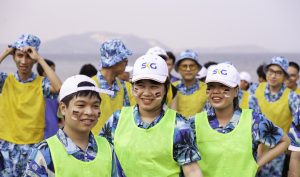 The response and efforts of the teams taking part in the game and the cheers of audience were very "splendid", true to the engenetic working spirit of the SKG family. Everyone participated enthusiastically and tried their best.
Hope you all will maintain your spirit, health and enthusiasm to join hands to make efforts and contribute to SKG success. Thanks for all.